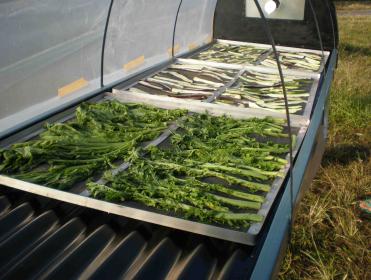 Courtesy: This article is taken from http://www.sji.bt
Since its launch in 2010, the Samdrup Jongkhar Initiative has seen the Jigme Namgyel Engineering College (JNEC) in Dewathang as one of Samdrup Jongkhar's key assets and resources, and a potential powerhouse and knowledge base for ecologically friendly and culturally appropriate development in the region.
Accordingly, SJI proposed the creation of a Centre for Appropriate Technology at the College, undertook research into such centres and curricula worldwide, prepared a detailed concept paper, and engaged in extensive consultations with the College's director and faculty.
The SJI proposal that was accepted by the Royal University of Bhutan in 2011 can be viewed under Appropriate Technology Materials. After undertaking a highly successful solar drier project in collaboration with SJI (Solar Drier case study can be viewed under Appropriate Technology Materials). The Centre for Appropriate Technology was established in 2012, and in 2014 was officially recognized as one of the Royal University's major research centres.
Vision:To be a leading centre of sustainable, low-cost, and ecologicallyfriendly appropriate technologiesthat will enhance the living standards of local communities in the region.
The Centre aims both to research, design, and develop such technologies and also to assist in the transfer of skills to communities through training.
 JNEC-SJI Collaboration
While JNEC has the technical expertise, resources, and equipment for these tasks, it relies on its very close collaboration and partnership with SJI for its links with local communities – both to identify community needs and to disseminate the technologies it develops to villagers.
Thus, for example:
SJI sent a JNP faculty member, together with six local village women, to the Barefoot College in Rajasthan and the Barli Development Institute in Madhya Pradesh for training in solar technologies and solar drier fabrication.
SJI accompanied and supervised three JNEC students for their "on the job training" semester, field testing the first prototype drier, and then teaching Lauri and Serthi villagers and carpenters how to fabricate the solar driers mostly from local materials, and working with the women solar engineers to show villagers how to maintain and repairthe driers and use them optimally.
Unlike most large road or bridge civil engineering 'on-the-job training' stints, the JNEC students greatly appreciated the human experience of providing such direct and tangible assistance to local villagers in circumstances akin to those in which they themselves were raised.
Following JNEC's design and development of a prototype solar drier appropriate to local conditions, SJI brought the head of the Department of Agriculture's Post-Harvest Centre and his team to Dewathang to test the drier. Based on those rigorous tests and recommendations, further improvements were made by JNEC faculty and students.
After successful field tests and operation of the first three driers, SJI applied for and received funding to disseminate 25 more driers in Lauri and Serthi gewogs in 2012. Based on the highly positive feedback and results from farmers, SJI now plans to install 100 more driers in the region, and to assist farmers to market their solar dried produce.
SJI has also collaborated closely with JNEC faculty and students on other appropriate technology projects, including design, development and installation of rainwater harvesting systems and waste segregation stations in local schools, testing of roto-weeders for organic System of Rice Intensification, and a proposed micro-irrigation project.
JNEC faculty have participate in two week-long mindfulness training sessions organized by SJI, and JNEC and SJI will collaborate in educational outreach activities, including hosting high school student visits to inspire their interest in appropriate technologies.
 According to the expert external review report of the SadmrupJongkhar Initiative undertaken by the International Development Research Centre, the Centre for Appropriate Technology "…is one of SJI's greatest accomplishments as it has institutionalized a partner/research relationship in a highly productive way, leveraging IDRC research funding and very limited SJI staff and capacity to something much larger. CAT is a key appropriate technology accomplishment to date."